Guide to using AnyDVD
Obviously you'll need to visit the AnyDVD website and download the free trial version (21 days) and have it installed before continuing.
Once AnyDVD has been installed you will need to set-up the options, open the settings window and match up the settings tabs with the pictures below.
DVD tab has many options I suggest you use these settings but feel free to adjust them to suit your needs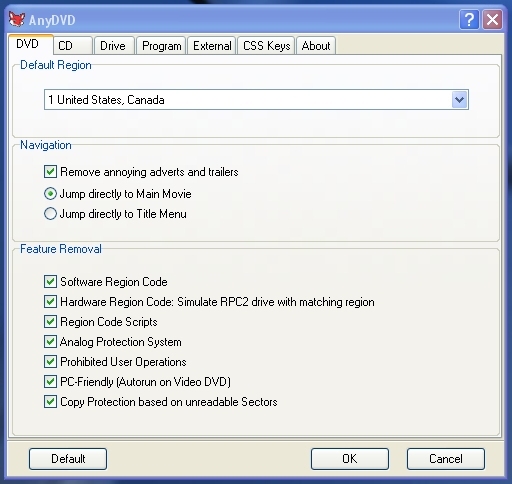 CD tab has a single option to remove CD audio protection.

Drive tab lets you select the drives to be enabled for use with AnyDVD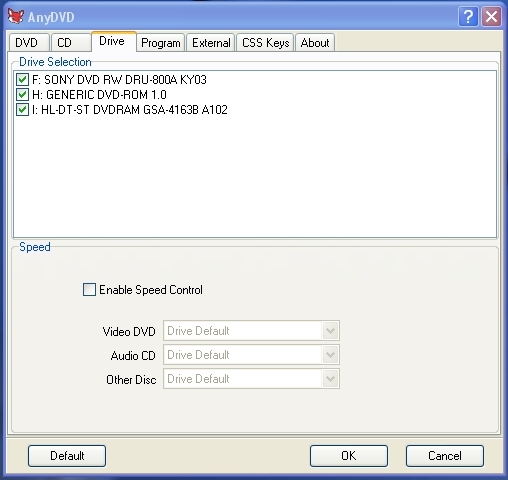 Program tab lets you change the language and set the automatic start-up option along with a check for updates I suggest these settings but set them as you want.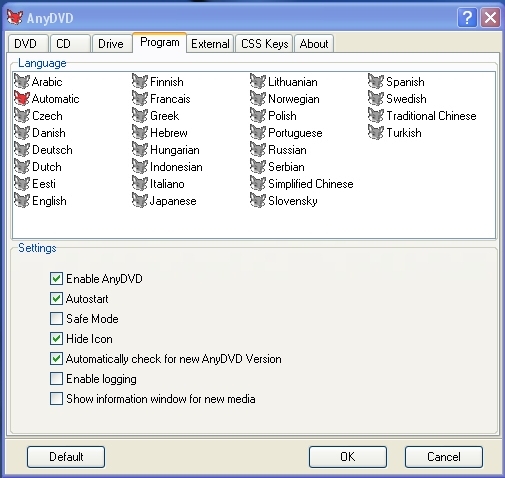 External tab refers to the ability of AnyDVD to launch a program of your choice each time a DVD/CD is detected for now we'll leave this alone.



CSS Keys tab can be left as is



About tab has no settings it just shows you which version is installed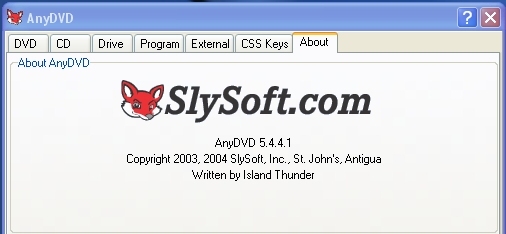 Now that all the settings have been adjusted AnyDVD sits on your taskbar and waits for a DVD to be put into one of the enabled drives.



When a DVD is detected it will scan for protection and set itself up automatically, if you click the icon on the taskbar it will report something like the photo below.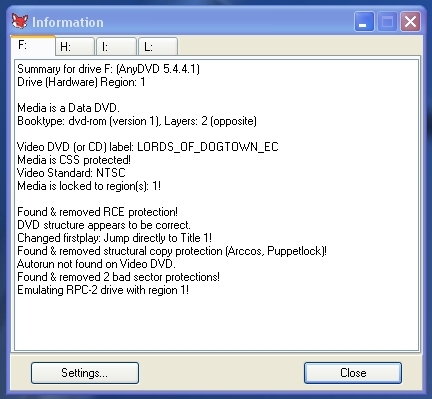 You will notice that nothing happens after you insert a DVD this is because AnyDVD acts as a interpreter passing revised information to DVD Decrypter that allows it to successfully extract the correct information you will see errors like these when running DVD Decrypter these are normal and shows that AnyDVD is working.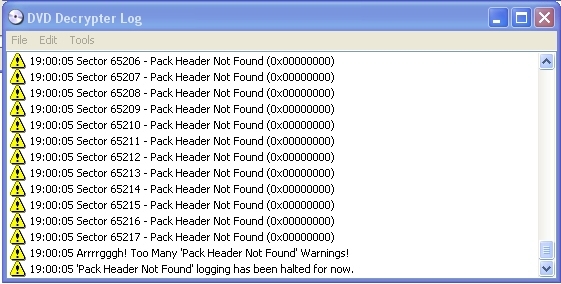 These 'Pack Header Not Found' errors would be 'Sector can't be read' errors if AnyDVD wasn't doing it's job in fact these errors show up within one second and then the regular ripping process continues.
When using DVD Decrypter select the option to 'rip all the files' then you can use DVD Shrink to reduce the size to a DVD5 if required


DVD Shrink Guide >>>

DVD Decrypter Guide >>>