Zoe's 2004 Ford Mustang Xmod
This particular Xmod actually started out as an Acura RSX and graduated to this 2004 Mustang, in order to give it an interesting look I combined the stock body kit with a the front, sides and back of the upgrade kit but left the hood and spoiler as stock, for some reason I find those 'Whale' tail spoilers really ugly of course this is my opinion at I can't force good taste on everyone else.
(click any photo to enlarge)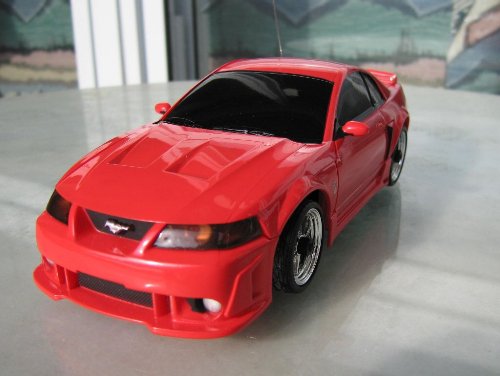 This Xmod has many of the standard upgrades such as the 'Front-wheel' drive kit and of course you need as a minimum the suspension and Bearing kits as well. I've found that as much as I like changing/modding various parts of my Xmod I try to stay somewhat true to the base Xmod, I won't change the electronics or deviate from the 4 'AAA' power supply system. I will play with motors and magnets and even windings but it must all work with the stock electronics!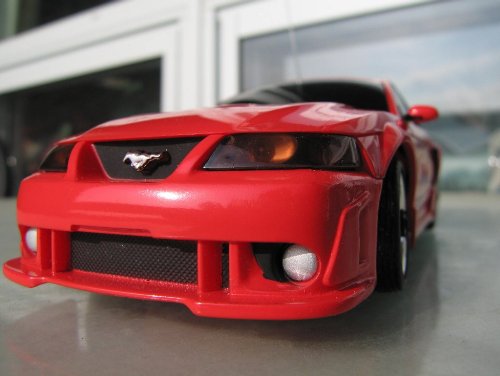 I had to wait a while to get the Xmod to this stage because in Canada this particular body style was only introduced in November 2004. It appears now that Radio shack has released the Xmods Evolution series of RC cars that all of the old Xmods stock has been shipped up North to Canada! This is a mixed blessing as we now have full access to the full Xmods line including accessories but obviously we won't be seeing the new Xmod Evo anytime soon.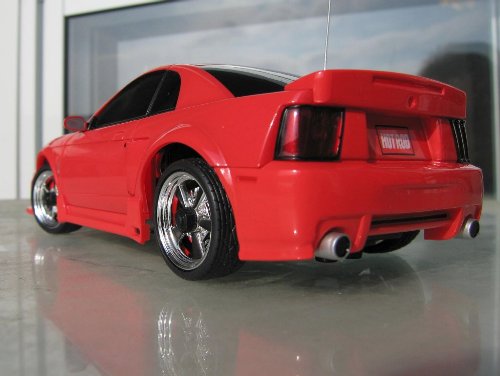 I have upgraded the motor magnets to Neodymium magnets which are powered by 4 'AAA' NiMh 800 mAh rechargeable batteries I can honestly say I don't know how anyone could even control a faster Xmod!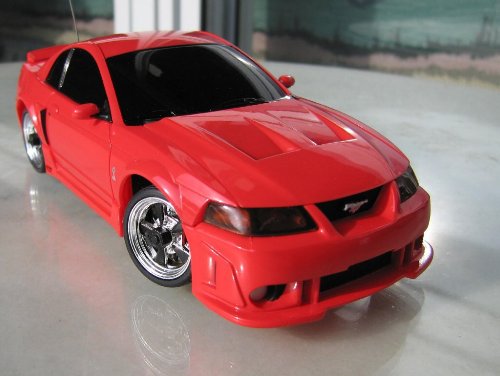 I added the 'Disk brake and rotors' and choose the 'Retro' type mag wheels as they blend well with the Mustangs overall look, I use the Blue 'stiff' springs and I like the 1.0 degree tie-rod as I find it offers a good turning ratio while still keeping the car fairly straight.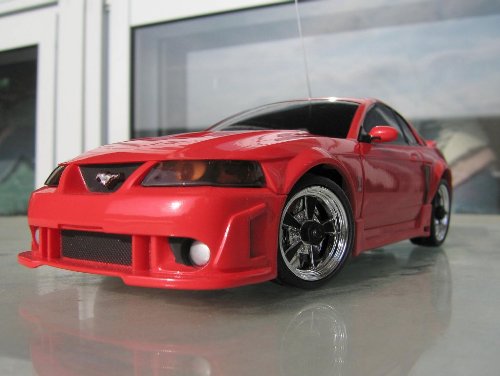 Now my mission is to find slightly larger rims for this 2004 Mustang these look a little small for the opening and lastly I've recently managed to perform the 'Tight-Turnz' Modification that is listed Here. I have the 2005 Evo Mustang on order and it just might tempt me to part with this one.